Unleash the Sun's Energy for a Brighter Future!
Explore beyond traditional energy providers for your home or business with Nautilus Solar. Be the greenest neighbor on the block by harnessing the sun's energy with community solar. Use the power of choice to unlock a brighter future.
We Are in the Business of Putting the Power of the Sun to Work for You!
Nautilus Solar believes in and is committed to community solar. It's a powerful source of renewable energy built by local labor and operated by passionate employees. We harness the sun's power and bring affordable energy to everyone. No panels. Just power. Why not be part of this exciting shift? With Nautilus Solar, you're choosing more than just clean energy; you're embracing community growth and a brighter, greener tomorrow. Your future. Your choice. Let's solar!
Be an Environmental Hero: Choose Community Solar
When you choose Nautilus Community Solar, you become an environmental hero. You—yes, you!—can make a tangible impact on our planet. Together we can reduce harmful carbon emissions, combat climate change, and preserve precious natural resources.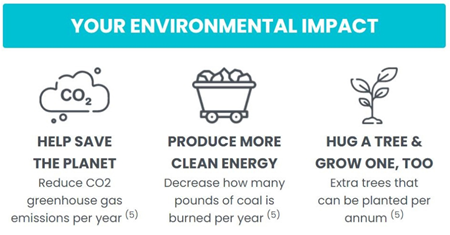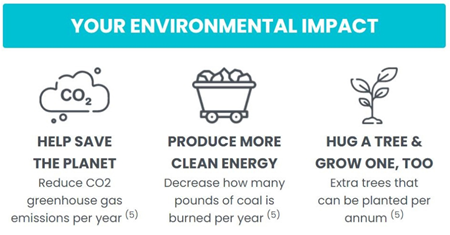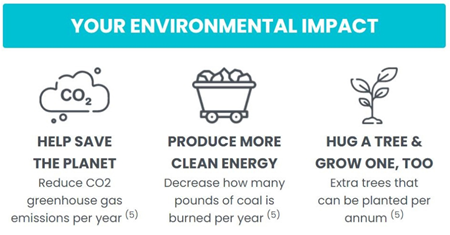 Imagine the collective power of an entire community opting for the sun's energy, creating a ripple effect of positive change. That's what sets us apart. Our tens of thousands of subscribers and dedicated employees are on a mission to do just that. You can subscribe. Your family can subscribe. Your neighbors can subscribe. Together, you'll all be part of a larger solution that includes cleaner air and healthier ecosystems.
So, be proud of your choice—by subscribing to Nautilus Community Solar, you make a bold commitment toward a greener future and help create a more sustainable planet for generations to come.
Lower Your Electric Bill
Want to see your electric bill go down rather than up? Here's how:
Instead of paying to install solar panels on your property, you subscribe to one of the Nautilus Solar farms in your community. As the farms generate clean energy, you receive solar credits on your portion of the energy produced, which appears as a deduction on your monthly electric bill. These solar credits help offset your energy costs, resulting in monthly savings of 10% or more. We've done it for tens of thousands of subscribers, and we can do it for you, too!
All you need to do is spend a few minutes online to subscribe to Nautilus Community Solar and you tap into savings every month and into the foreseeable future. If you need help subscribing or have questions, let us know by reaching out to our Contact Us page-we'd be happy to help.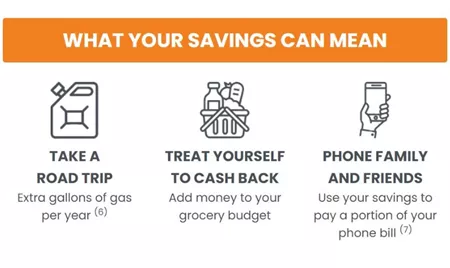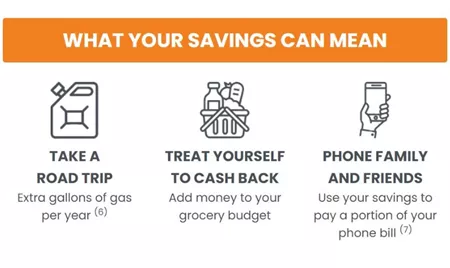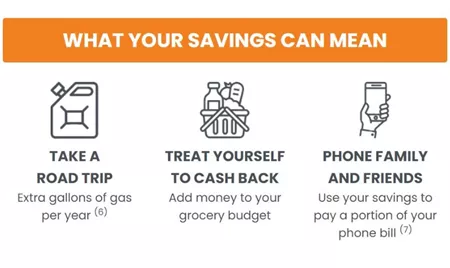 To see what your environmental impact and potential savings may look like, use the tool below.
There's Power in Solar Energy Numbers
Nautilus Solar owns and maintains over 100 of its own community solar farms in 10 states. We are growing rapidly because our commitment isn't just to your energy needs, but to the communities those farms serve.
All of this helps lower carbon emissions and helps our country achieve its clean energy goals. The best part? You get the satisfaction of knowing those community solar farms benefit your community and local economy.
Today, over 27,000 community solar subscribers know that community solar is reliable and beneficial. Are you ready to join the solar energy movement?
Solar Energy for Homeowners & Renters
Community solar gives every household the option to benefit from the sun's energy, regardless of whether you're a homeowner or tenant. (Yes, even renters can go solar!)
Nautilus does the work to harvest that solar energy and sends it to the grid so you can reap the benefits.
For help subscribing, click below to contact a Nautilus Solar Representative.
Solar Energy for Businesses
School Districts and universities, municipalities, retail businesses, nonprofits and more in the community can also choose clean, sustainable, renewable energy and enjoy electric bill savings.
To learn more about commercial opportunities, click the button below, and a Nautilus Soalr Representative will reach out to you to walk through the savings and impact potential of choosing community solar to power your business or organization.
Electric Company, Rooftop Solar, or Community Solar
Your Power Choices: Which is Right for You?
You have several energy choices, and you get to decide.
Traditional power from the electric company

Just like your parents did (the status quo).

Rooftop solar panels

They harness the sun's energy—clean and renewable—and provide self-sufficiency and potential savings, with upfront cost and ongoing maintenance.

Community solar

You opt for the same clean, renewable energy to power your home or business with only a few minutes to subscribe—but with no installation or upfront costs to inconvenience you.
Want to reduce your carbon footprint? Wish you could save money on your electric bills? Do you like to support your local community and economy? We have great news for you: Subscribe to community solar, and Nautilus Solar will help you achieve all three.