What Is
Community
Solar?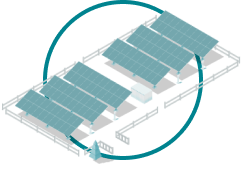 1
Our local community solar farms harvest the sun and send that energy to your utility company.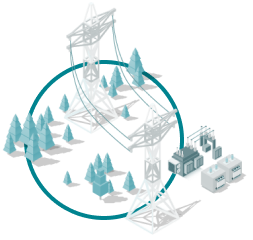 2
Your utility company receives the solar energy and sends it to the grid.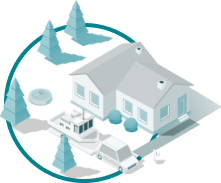 3
You draw from that solar energy to power your home or business - paying less!
Each state has its own community solar policies and programs. Availability and implementation therefore vary by state.
Let's Talk Benefits!
No Pain. All Gain.
Anyone can subscribe to community solar, no equipment, installation or money down required.
Save Time & Money
Free to sign up, cancel anytime without penalty, and save 10% or more on your bill.
Reduce Your Carbon Footprint
Solar energy cuts greenhouse gas and fights climate change.
Buy Local
Create jobs and support your local economy through responsible land use that generates revenue (and renewable energy).
Power the Grid & Your Community
Solar power makes the grid more reliable while bringing your community together to protect the planet.
YES. Harvesting solar power is less expensive than other forms of energy and we pass that savings along to you - lowering your monthly bill by 10% or more!
There's no catch...guaranteed! Often people confuse community solar with rooftop solar but there's no equipment, installation or financial investment needed. You simply sign up and the power comes through your existing grid from our community solar gardens.
On average solar power produces 20x less greenhouse gasses, making it a cleaner energy source that reduces your carbon footprint and helps reverse climate change.
Everyone! You lower your energy bill and your community lowers its carbon footprint.